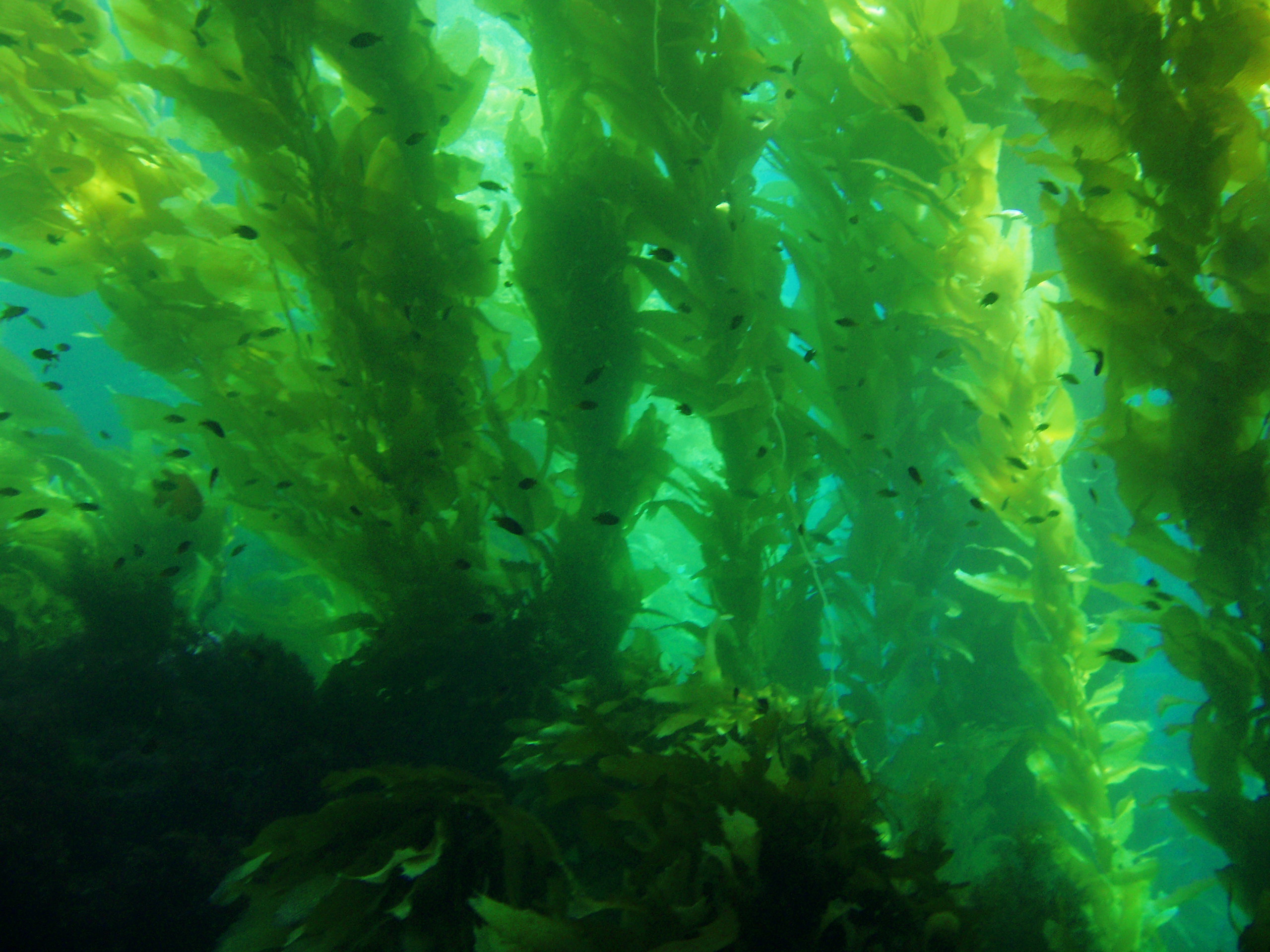 Photo by Jonathan Williams
The status of the giant kelp forests (Macrocystis pyrifera) that occur along most of the southern California coast are mapped annually as part of NPDES permit requirements for most ocean dischargers in the region. The program began about 30 years ago (1982-1983) when the Region Nine Kelp Survey Consortium (RNKSC) was formed to address regulations drafted by the San Diego Regional Water Quality Control Board for San Diego and southern Orange Counties. The extent of these surveys was extended to northern Orange County, Los Angeles County and Ventura County in 2002 when the Central Region Kelp Survey Consortium (CRKSC) was formed to address similar requirements put forth by the Los Angeles Regional Water Control Board.
A series of meetings were held between Regional Board and ocean discharger representatives, the latter including publically owned treatment works (POTWs), power generators, storm water agencies and non-governmental organizations, to discuss the design and implementation of a regional kelp bed monitoring program. Primary decisions stemming from these meetings were that the methodology should be consistent with the aerial kelp surveys conducted by the late Dr. Wheeler North dating back to 1967, and that the southern and northern programs should be coordinated as much as possible.
With the RNKSC and CRKSC programs combined, all coastal kelp beds from the Ventura River to the USA/Mexico Border are now surveyed synoptically several times a year, a coverage representing approximately 81% of the southern California mainland coast. Although the results of these kelp surveys were reported separately for each region prior to 2012, these reports have since been combined into a single "Status of the Kelp Beds" report published in July of each year. Copies of the most recent annual reports are available via the link at this website. For copies of earlier reports, please feel free to contact the Chair of either the RNKSC or CRKSC for further information.